The fact that the dreamer is moving into a new house indicates that he is entering a new chapter in his life, he is making significant adjustments to his way of living.
For a sick person moving into a new house means regaining health.
Seeing one's own residences as new in a dream signifies the restoration or improvement of one's business.
For a muslim dreamer, finding oneself in a newly constructed, freshly painted home with all the essential conveniences and accommodations represents wealth.
Seeing your house new and bigger in dreams in Islam
If a person imagines his home to be larger than it is, this implies an increase in tangible riches. If it gets larger than normal in a dream, it signifies uneasiness, a delegation that enters a household without permission, foretelling a disaster, or a wedding in that house.
Seeing a big and beautiful house in dreams in Islam
If in your dream you were able to see a large and lovely house, it means your are ready to receive excellent news. See more in beautiful house in dreams as per Islam.
Buying a new house in dreams as per Islam
The purchase of a home may lead to the discovery of new acquaintances and relatives, as well as wonderful relationships with morally upstanding persons and professionals with well-paying employment. The successful completion of one's religious obligation might be symbolised by the purchase of a new home.
Read the rest of the content for this dream in buying a house in dreams according to Islam.
New room in your house in a dream in Islam
Seeing a new bedroom in one's residence is symbolic of renewed expectations or confirmation of a positive purpose between the dreamer and his Lord.
Dreaming of a new house according to the Islam
In a dream, seeing one's own dwellings as new suggests reclaiming or improving one's business.
For muslim dreamers, finding themselves in a newly constructed, freshly painted home with all the essential conveniences and comforts in a dream is suggestive of prosperity.
If a poor individual has this dream, it means he will easily satisfy his financial commitments. If he is concerned, he will be relieved of these tasks.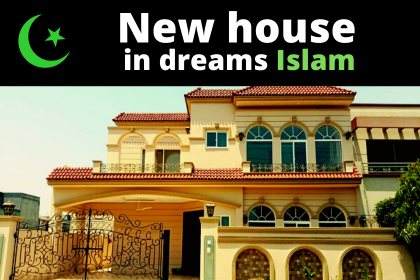 Related Dreams
Somebody entering your house in dreams in Islam
If he has a dream in which he sees someone entering his house, it is a portent that someone will have knowledge of his private life or that an arrogant person would become a close family friend, then break his trust and have an affair with his wife.
Woman entering your house in dreams in Islam
A beautiful lady visiting one's house in a dream represents joy and happiness, money that will not endure, or a change in one's situation from harsh to kind.
When an old lady enters a house in a dream, it indicates wealth and commercial success; when she quits a house in a dream, it represents the converse.
Your house transformed into Mihrab or Mosque in dreams
In a dream, erecting a mihrab within one's home denotes the birth of male offspring.
If a person's home transforms into a mosque in a dream, it portends that he will attain piety, purity of heart, eschatological detachment, and respect from his peers. Additionally, he would urge individuals to adhere to the truth and avoid falsehood.
In a dream, a masjid might also symbolise a bazaar or marketplace.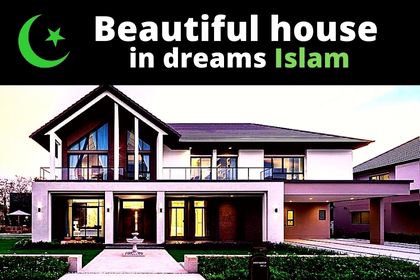 Things in dreams that means moving from one place to another
According to dream websites in America, these dreams indicate significant improvements are on their way to improve the quality of your existence. If it is a large residence, it indicates that you have high ambitions for the future.
Another type of dream involving a relocation is when you fantasise about shifting cities. One alternative interpretation is that you need to let go of difficulties that are now bothering you.
These experts consider that a relocation may make you really joyful. Those nervousness and excitement that precede a huge change in your life, a fresh beginning. While relocating is not a foreboding dream, you should not interpret it literally. It may be a new career, a new way of looking at life, a new project, or even a new romance.
The feelings associated with the transfer may not be as upbeat as their interpretation, and you may experience a touch of melancholy as well as insecurity in the face of the new circumstance. Do not be concerned since doubts regarding changes are unavoidable; instead, avoid being paralysed. It is now up to you in your dream to decide what you will pack in those suitcases and moving boxes.
Be cautious and do not bring anything you do not need to your new house, and do not fill your boxes with the past since starting a new life is more likely to succeed if you do not carry the weight of your mistakes on your back. So reconsider what you put in your boxes. You are not sure where you are going to live? Do not be concerned.
Moving in your dreams could be an indication that you need an interior transformation, a change in attitude, or an exercise in introspection to determine who you truly are, as opposed to who others want you to be.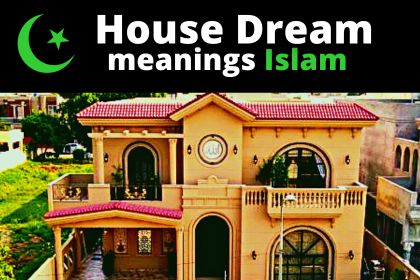 Dream meaning of moving to a new house in western culture
If a person sees himself replacing his door in a dream, it suggests he is moving to a new residence.
In a dream, seeing oneself saying the night 'Isha prayers denotes preparation for a travel or marriage, or relocating from one location to another.
In a dream, wild geese indicate travel, business, property, and moving into a new neighbourhood.
If the colour of mud changes in a dream from black to red, it represents transferring from one nation to another, or from one woman to another.
A hand mill in a dream represents the purchase of a new home.
In a dream, seeing Jesus and his mother, upon both of them be peace, might represent grief, sadness, slander, or migration from one nation to another.
In a dream, seeing oneself hopping on one leg represents transitioning from one location to another.
If a guy marries an unknown lady and cannot see her in his dream, it indicates that his death is imminent, or that he is transferring from an old house to a new one.
A saddle cloth in a dream might signify marriage, moving to a new house, relocating to a new store, or travelling.
In a dream, a sedan chair represents movement from one location to another.
Losing one's tongue in a dream might represent the separation of a husband and wife, divorce, or relocation to a different area.
In a dream, seeing oneself standing at 'Arafat implies rising in station, changing circumstances, reversing one's situation from good to bad or from bad to good, or it might represent the death of a lover, such as one's wife, or it could mean migrating to a wonderful region.