~May 15, 2023~
An unfinished home in dreams represents joblessness, laziness, indolence, or an unrealistic ambition for leadership.
In a dream, an unfinished task represents not only laziness but also hopelessness.
Seeing an unfinished home in a dream is the flipside of seeing one's task completed in a dream; it is the adverse symbol of prosperity or wealth.
This dream might be a warning sign concerning the status of your connections with particular members of your extended family (uncles, cousins, in-laws).
May Allah bless you with strength to defend it.
Bellow you will see more dream meanings as per Islam:
Seeing an old broken house in dreams as per Islam
If a person dreams of an old, broken-down house, it means that his ties with family members or people he has not seen in a long time have become stressed or broken.
Read more in dream meaning of an old house according to the Islam.
Collapsing house in a dream in islam
A person who dreams that a wall collapses over their head or falls on top of other people is a sign that the person has committed a huge number of sins and that, unless they repent, they will be punished very soon.
If you are interested in this dream check collapsing house in a dream according to Islam.
May Allah, the most Generous, keep you safe by His grace and bounty.
Someone breaking into your house in a dream in Islam
If the dreamer is sick and a thief breaks into his house, it means he will die soon. If a thief breaks into a house but does not steal anything, the dreamer will get better quickly from whatever illness he had.
In a dream, if an unknown thief breaks into your house and steals your laundry bowl, blanket, a feminine object, or something similar, it could mean that your wife or a close female relative has died.
See more interpretations in someone breaking into house in dreams according to Islam.
Breaking into a house in dreams
If you dream of breaking a lock and entering a house, it suggests that you will be successful or that your efforts will be rewarded.
If you dream about going to a dirty house, it implies you are concerned about becoming ill or having an existing illness worsen.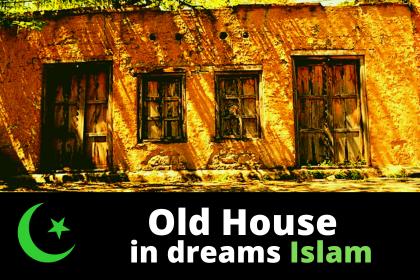 Related Dreams
Cleaning the house in a dream in Islam
In a dream, sweeping the floors of one's home with a brush signifies poverty, the death of an ill person in that house, or the division of one's possessions and things after death.
Sweeping the floor and collecting rubbish with a dustpan in a dream implies project revenue.
Read the full content in islamic dream meaning of cleaning a house.
Building your own house in dreams in Islam
Creating your ideal residence requires meeting new people and growing closer with your family. If the individual is a general or army commander, the amassing of a formidable force is indicated.
The construction of a home in a dream can also represent regaining control, contentment, or business success.
All of this is determined by the wall thickness. When a person dreams of building a house and fortifying its walls, they will continue their father's practises and work in his field.
Improved house in a dream in Islam
In a dream, seeing one's own homes as new or remodelled represents regaining or improving one's company.
Its fresh paint represents performing one's religious duties. His happiness or his marriage are represented by the granite or mosaic floors.
Rebuilding an ancient edifice in a dream for the benefit of others denotes the restoration of society standards or the resurgence of established practises.
Bright and sun-lighted house in dreams
If the dreamer sees the sun rising within one's residence lighting the entire dwelling, that means the dreamer will achieve honor, dignity, respect, and renown. If a woman dreams about the sun rising inside her home, she will marry a wealthy guy and her horizons will expand. The brilliance of the sun in a dream represents a country's sovereign's reverence, power, and justice.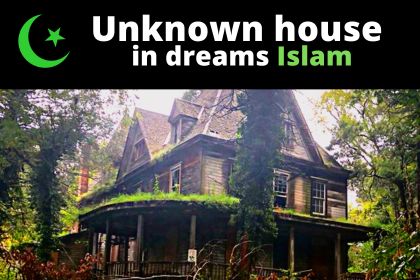 Being trapped in a house in dream in Islam
Seeing yourself locked up in a house in a dream means that something good is going to happen in real life.
That is right.
If a person thinks that he is locked up in a house, this is a sign of good news, good health, and good luck. In a dream, being stuck in a house means that you have a hard partner.
Demolishing one's house in a dream
If you fantasise of demolishing your home, there is strife in the family.
If you dream of a construction worker demolishing a wall or house, it signifies that you and a companion will engage in a dispute that could be fatal. If a ruler has a dream in which a tempest destroys his entire home, he will murder someone there.
In a dream, demolishing an old home or building portends ill luck. Destruction of your home in a dream signifies that your family, relatives, friends, allies, or forces will engage in conflict, divide up, or fight among themselves.
Dream meaning of unfinished house according to western media
According to one european website dedicated to the study and analysis of dreams, seeing an unfinished home suggests that the dreamer has some personal issues that need to be resolved.
Having a dream in which you are inside of an incomplete house indicates that there will be some anxiety brought on by an unfinished undertaking.
As per this site, recurrent dreams in which the dreamer sees an unfinished house may suggest that he should take care of your health – he may soon get sick.